DUmmie Assaulted by Conservative Books at Costco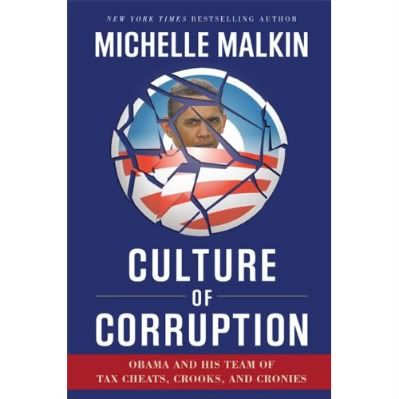 We recently saw how the DUmmies were offended by being even briefly
EXPOSED
to Fox News in public places resulting in their efforts to "Turn Off Fox." Well now they are angry about seeing conservative books prominently displayed at Costco as you can see in this
THREAD
, "Book selection at Costco: what the heck?" Actually they picked a poor target since Costco is run by a couple of Democrats. However, even they have to bow to public demand which wants CONSERVATIVE books. So let us now watch the DUmmies desiring to burn conservative books in Bolshevik Red while the commentary of your humble correspondent, still waiting for that phone call from Mary Matalin, is in the [brackets]:


Book selection at Costco: what the heck?
[Stand by for more DUmmie censorship fantasies!]
I just got back from stocking up on Charmin and Bounty at the local Costco. Their book selection was completely, totally far right-wing. They have stacks and stacks of Going Rogue, Atlas Shrugged, and The Overton Window.
[My paper towels and TP cost me NOTHING. Coupons.]
I finally spotted a book with President Obama on the cover. It was "Culture of Corruption" by Michelle Malkin.
[LOL! Relief followed by instant disappointment.]
What the heck? Does Costco have a right-wing agenda? Or is it just because I live in Texas?
[It's because you live in your own little universe. And now to hear from your fellow DUmmies...]
Costco has a track record of contributing to the Dem Party (for the most part).
[Too bad for you they are also guided by the EVIL profit motive which means they must stock up on conservative books.]
ALL the warehouse stores have huge amounts of rightwing nonsense in their book selections.
[EEK! Send in the Thought Police!]
Costo headquarters are in liberal Washington State. And I believe the founders are two Dems. I don't think the founders examine every book choice, and as they are a retail outlet, they're going to stock what sells in their area. I prefer to think that stacks of conservative books means that they're not flying off the shelves and into the hands of avid readers. I mean, lots of tea partiers can't, or don't, read.
[I hope you feel comforted by that fantasy.]
The book selection at my Costco is all right-wing trash. And it's in California.
[San Francisco Bay?]
maybe they have a whole bunch because they thought they would sell but aren't and that's why there are plenty.
[Maybe you are clinging a bit too hard on that desperate hope.]
And I go in to that Spokane store and flip them over when I can!
[This DUmmie is like that woman in "Absence of Malice" who desperately picked up all the newspapers from her neighbor's lawns.]
I'd complain with the store manager that there are too much right-wing crap on the book selection, and need to be balanced out.
[And the store manager should reply by having you escorted out.]
I think Costco should modify their book purchasing policy and buy 1/4 of the right-wing crap and buy more liberal stuff and spread it out.
[Spread it out and then dump the liberal books in the remainders bin.]
I'd hate to have to stop shopping there. Their frozen tequila-lime tilapia is to die for. But the imbalance on that book table was just ridiculous.
[I bet I get better deals on tilapia and everthing else with my coupons. FUn Fact: PJ recently bought LARGE Right Guard BO sticks for just 12 cents each. You don't get that deal at Costco.]
I was somewhat under the impression Costco was a "blue company" which is why I would be surprised to learn it was a national thing.
[Rightwing books are EVERYWHERE!!!]
Not just Costco - I noticed the same thing in SAMS last week
[GASP!]
DU is a minority group who often seems to thinks it the majority
[You will find your Kewpie Doll on aisle 2 of your local Costco.]
What you do is you just take a book from the next pile and gently place it over the top of the pile of right wing crap. Then you do the same for each volume of garbage you find. Sometimes it's a good idea to put two books on each pile, that way when someone picks up the top book they won't notice the wing nut shit underneath. I once buried a whole stack of sarah palin books at the bottom of the adjacent piles. Childish? Bet you ass. But I had fun doing it.
[DUmmie "intellectualism" on full display.]