DUmmies Support Street Violence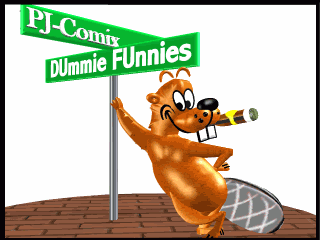 Nothing better illustrates the utter HYPOCRISY of the DUmmies and other leftwingers than their strong desire to see the violence of the Egyptian street demonstrations come to America. You can see their strong desire for VIOLENCE in America in this THREAD, "What the people of Egypt are doing now is exactly what we should be doing to Wall Street and the money brokers." Remember it was just about a week ago that we heard the DUmmies get up on their high horses in the wake of the Arizona shooting and lecture conservatives about the need to tone down the violent rhetoric in which they were NOT engaging. Among the DUmmie ringleaders was the highly violent WILLIAM RIVERS PITT who just months ago was tossed out of DUmmieland for threatening violence on the homeless woman known as Bobo the Hobo. Since that time Pitt has posted several sick violent fantasies including his wish to become a firebomber. And now we see his fellow DUmmies drop all pretenses about being against violence as they come out in support of VIOLENT revolution here in America. So let us now watch the DUmmies fantasize about the violence coming to America in Bolshevik Red while the commentary of your humble correspondent, wondering if the DUmmies will actually demonstrate to bring down Obama, is in the [brackets]:

What the people of Egypt are doing now is exactly what we should be doing to Wall Street and the money brokers.
[In case you haven't noticed, it was Obama who gave BILLIONS to bail out his Wall Street buddies.]

The fact is that they are literally robbing the treasury as we speak. They would shit their pants and be screaming "Let's talk about it" just as Gibbs is saying about Egypt. These people love their power just up to the point that they really don't have any. That is if the people;e get fed up.

[And WHO was it that handed those Wall Street Friends of Obama all that loot?]
I truly believe that Americans have forgotten about the impact of protests like this. I'm hoping that we'll start to remember what it is to stand up to injustice.
[So you're going to demonstrate to drive Obama out of the White House? If not, then what is the point of your protests other than just for the sake of protesting?]
I am still holding out for a democratic solution, however I won't be surprised if it happens here too if things don't change, and if it does, I'll be with them in the streets, because things will be too bad not to be. At that point employment is trivial.
[Employment is already trivial for you since you don't have a job.]
If you're not ready to die for a cause, you don't deserve to live.
[Bravely posted the DUmmie who would suffer a massive urination in his pants at the very thought of even the slightest injury to his precious self.]
I think people are getting sick of incremental non-change. Just a hunch.
[So you're going to drop the pizza and violently demonstrate against WHAT? Obama?]
The electoral system is a Potemkin Village. It is effectively controlled by the ruling class.
[Theorized the Pizza Bolshevik.]
We might wear a politically provocative T-shirt to a rally, or carry a protest sign for a few hours, then go home and watch "Jersey Shore" and order a pizza, then envision ourselves as "radicals".
[And this DUmmie WINS a Kewpie Doll for having a brief moment of mental clarity!]