Olbermann: DUmmies Rage at DUmmie FUnnies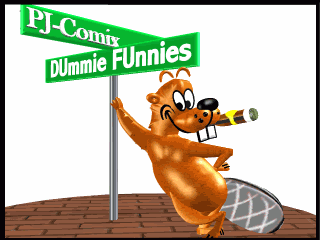 I guess DUmmie Amerigo Vespucci hasn't gotten the message that the names "DUmmie FUnnies" (nor "Conservative Cave") must NEVER be mentioned in DUmmieland. In fact it won't surprise me a bit if his
THREAD
, "Freeper bottom-feeder "PJ-Comix" plans to "harvest juicy comedy nuggets" from DU today RE: K.O." is soon pulled. What set DUmmie Amerigo Vespucci into such a rage was my announced plan yesterday to DUFU the DUmmies going BERSERK over the exit of Keith Olbermann from MSNBC. Yes, I will be DUFUing that later today but for now let us enjoy watching the DUmmies rage at the DUmmie FUnnies in Bolshevik Red while the commentary of your humble correspondent, noting that if Mrs. Vespucci had named her son Ralph we would today be living in the United States of Ralph, is in the [brackets]:

Freeper bottom-feeder "PJ-Comix" plans to "harvest juicy comedy nuggets" from DU today RE: K.O.
[It should be a very productive harvest starting out with the comedy gold nuggets provided by DUmmie Amerigo Vespucci.]
This man / woman is the host / hostess of a regular F.R. feature, "DUmmies Funnies."

[GASP! You said the forbidden name out loud in DUmmieland. VERBOTEN!]
He / she randomly plucks DU quotes and adds his / her witty and insouciant remarks like "what a DUmmie!"
["What a DUmmie!" That might have been the first time I posted those exact words in like maybe a year.]
Oh, that ZESTY FreeRepublic wit.
[Hey, it caused you to lose a night of sleep.]
Further proof that while mutual attraction may exist, cousins should not marry.
[DUmmie logic in action.]
HA HA HA! Hey, PJ! I just made a DUmmie Funny, you f*cking TOOL. You're right, this IS a lot of fun.
[Screeched the angry DUmmie in the performance cage. And now to his fellow DUmmie performers who exist strictly for our amusement...]
Might make more sense if he simply got a life.
[I guess you haven't heard that the DUmmies in my DUmmie Ant Farm exist SOLELY to provide comedy nuggets for the DUmmie FUnnies.]
There's a whole website devoted to doing that. Google "Conservative Cave"
[Now you're in BIG trouble. You just posted that other FORBIDDEN name.]
I stumbled across it a couple of weeks ago. A really revolting site that I considered posting an OP exposing them but decided not to as I didn't want to give them any free publicity.
[Congrats on doing just that...giving the Conservative Cave free publicity.]
I found that site around a year ago while Googling my DUsername. Seems they're obsessed with this place, hanging on our every word. In contrast, I haven't visited that Loserville even one time after seeing how comically worthless it is - like the freeps' weaker, more boring cousin.
[Good news, DUmmie Cirque du So-What. Your DUmmie Losername also appears in the DUmmie FUnnies.]
Actually, I always read that thread on FR. I find it cute how fascinated they are.
[May I put you on the DUFU PING List?]
And how sane the comments PJ chooses tend to be, and sometimes, he admits to agreeing with the DU members. It's as close to a conversation as they will get with those who disagree.
[Could you send that endorsement to WILLIAM RIVERS PITT?]
Guess we'd all better be extra series today.
[Especially YOU, DUmmie DCKit.]
Yo, PJ - KISS MY HAIRY ASS! Juicy enough for ya?
[Sorry. Ben Burch got there first.]
It's not the first time the village idiot laughed at the town folk. It won't be the last.
[The next laugh will come in exactly 24 business hours.]
The guy is so not funny, his stuff just comes across as stupid
but then conservative comedy is an oxymoron.
[The stupid parts come from quoting DUmmies like you word for word.]
(This DUFU edition will be updated with more angry comedy nuggets from this thread so keep providing the material for me to harvest, DUmmies.)
He's just a boisterous asshole lacking in wit of any kind. It's like that episode of "Cheers" in which Cliff Claven decided to do stand-up comedy. And the little shit is so full of himself...each episode of "DUmmies Funnies" is heralded with all of the pomp and glamour that F.R. can muster (which isn't much).
[DUmmie Amerigo Vespucci has just mentioned "DUmmie FUnnies" for a SECOND time. Okay, I have to say it out loud...DUmmie Amerigo Vespucci is a...LOUSY FREEPER TROLL!!!]
But all I can say to him / her is have fun trolling, troll.
[We ALWAYS have a BLAST DUFUing the DUmmies.]