DUFU Audition Tips For DUmmies On Election Day...and Beyond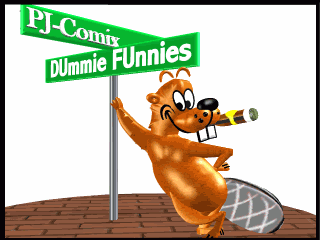 It is now exactly two weeks until Election Day. The DUmmies are obviously feeling a lot of tension. The big question for them is "Do I have what it takes to be featured in the DUmmie FUnnies?" Yes, there is certain to be a lot of competition to make it into the DUFUs so I understand their worries. Even though I expect MANY DUFU editions on Election Day and in the days that follow, there will also be many juicy DUmmie threads full of comedy nuggets to choose from. Since I have a certain fondness for the critters in my DUmmie Ant Farm so I am here to give them helpful tips on how to successfully audition for a spot in the DUmmie FUnnies so here goes in no particular order:


1. Drama Queen Antics: The more the Drama Queen melodrama you project, the better your chances of making it into the DUFU selection process. Let the 2004 stand up and melodramatically announce your names to the world stand out as a great example of what you can achieve in the Drama Queen category.
2. Cry voter machine fraud: Yes, even though this charge seemed to have faded away in 2006 and 2008 when the Democrats won big, it is sure to be resurrected if the Republicans gain ground. Since there will be many such charges, please be very creative in how you cry fowl.
3. Attack Obama: Yes, I know you have been holding in your disgust with The One for fear of being Tombstoned by Skinner but I have a feeling the dam will break on election night. The upside is that so many DUmmies will be attacking how Obama is destroying the Democrats that the numbers will simply overwhelm Skinner unless he wants to ban 90% of DUmmieland.
4. Retreat to Mysticism: Demoralized DUmmies retreating to mysticism is a great way to make the DUFU cut. I am really fond of alternate universes in which America decides to go socialist. Finding solace in the wisdom of the Hopi Elders is another great way to make it into the DUFUs. Oh, and finding hope in astrology is also quite entertaining especially if the moon enters Uranus.
5. William Rivers Pitt gives his two bits: Pied Piper Pitt playing pundit is always great for laughs. How well I remember his many promises of an election reversal in 2004 because of unknown legal papers filed in obscure Ohio courtrooms. That was Pitt playing his classic "insider in the know" game.
6. Blame Karl Rove: Rovian conspiracy theories about fixing the election always goes to the top of any DUFU audition list.
7. Stop the World, I Wanna Get Off: This final tip is probably the easiest way to get inducted in the DUFUs. Just declare that you completely give up on this country in particular and life in general. Screech about planning to leave this country or even taking the Heaven's Gate solution.

I hope you DUmmies have found these tips helpful. Study them carefully and you will definitely have an edge on your fellow DUmmies. Good luck on making it into the DUFUs on Election Day and/or in the days that follow!