Delusional DUmmies Already Celebrating Sestak 'Victory' In PA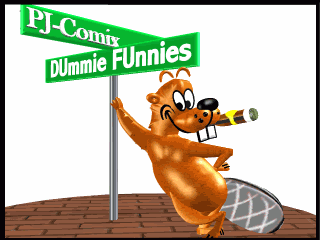 Freudenschade, baby!
Break out the champagne! The DUmmies are already celebrating the victory of Joe Sestak as the next Senator from Pennsylvania despite trailing Pat Toomey badly in the polls. And the cause for this certain "victory?" According to the DUmmies it is all because of just ONE TV commercial that just began airing. To hear the DUmmie jubilation you would think it was the most brilliant campaign commercial in the history of politics but when you actually watch the VIDEO, your reaction is sure to be "so what?" If the DUmmies are pinning their hopes of a Sestak victory entirely on a run of the mill campaign ad, then they are far more delusional than previously thought as you can see in this THREAD, "BWAHAHAHAHAHA!!!!!!!! Sestak Just Locked PA, Bank On It!" So let us now watch the DElusional DUmmies celebrate yet another "victory" before it actually happens in Bolshevik Red while the commentary of your humble correspondent, chronicling the adventures of Belle the Wonder Dog, is in the [brackets]:

BWAHAHAHAHAHA!!!!!!!! Sestak Just Locked PA, Bank On It!
[Bank it! And if Sestak loses can we also shove this thread up the butt of William Rivers Pitt?]
The Sestak campaign put out a new ad today, and it's not quite like any other one I've ever seen.
[Gee! Using a dog in a nondescript campaign ad. What a game-changer...NOT!]
And it gives the phrase "Friday News Dump" a whole new meaning!
[It also gives the phrase DUmb DUmmies a whole new meaning!]
Bank It, It's Brilliant Done deal, I'm telling you. Perfectly timed and effective. Done. (Do NOT take this by any means as a message to do anything less that GOTV more than ever in PA, but this ad is a game changer, trust me).
[Posted a prime DUmmie candidate for a Nov. 2 one-way Heaven's Gate trip.]
Hee hee, thats great, I need to watch it again.
[And scream "I BEEEEEELEEEEEEVE!!!!!]
I am in PA and this is the first I have seen or heard of this ad. Maybe it's not playing in Pittsburgh media market yet. I think it's cute and clever.
[LOUSY FREEPER TROLL! My Dog Belle is the most BRILLIANT campaign commercial ever!]
Just Landed Today, It Will Be Everywhere Tomorrow, Watch, AND There will be tons of free coverage because it's "controversial". Done deal. Brilliant.
[My Dog Belle is the best inadvertent comedy video of this election.]
It's always smart to pull out a puppy! Don't see that in political ads often. I love it, and I so hope you are right.
[Yeah, nobody in the history of politics ever thought of injecting a dog into a campaign. Here Fala! Here Checkers!]
It's OVER!
[My Dog Belle nailed it for Sestak. The actual voting is merely a technicality.]
Every Dem ought to clone that ad and run it in their race.
[You want all the Democrats to be laughed out of office?]
One of the best campaign ads I've ever seen
[Such underwhelming brilliance!]
It is a good (and funny) ad but I doubt it alone will close an 8 pt gap. I mean I know the financial crisis was caused by Bush & company but I still don't like the bank bailout. I have to think a lot of independents/undecideds will see it the same way. Your "he locked PA" might be premature.
[LOUSY FREEPER TROLL!!! My Dog Belle will win it for Sestak and all other Democrats! Game over!]