DUmmie Microanalyze Palin's Religion Digging For Dirt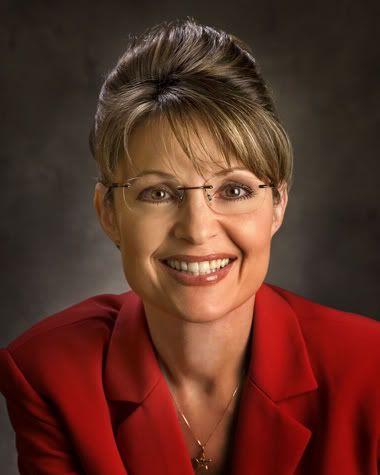 The DUmmies are suddenly microanalying the finer points of religion. No, they haven't suddenly decided to become theologians. Their whole purpose is to dig up dirt, any dirt, on Sarah Palin. So far all their dirt digging expeditions have yielded nothing. However, this time they think they have found dirt that they desperately hope will stick as you can see in this DUmmie
THREAD
titled, "CNN:Palin was Catholic UNTIL she got SAVED!" Yeah, they think because she "rejected" Catholicism while a child, that is somehow going to cost her the Catholic vote. So let us now watch the DUmmies desperately grasp at yet another straw in Bolshevik Red while the commentary of your humble correspondent, wondering if the large Hadron supercollider tomorrow will be able to detect the DUmmie Dimension, is in the [brackets]:

CNN:Palin was Catholic UNTIL she got SAVED!
[That's it? Yeah, that "scandal" ranks right up there with ripping tags off mattresses but continue...]
Oh my god did I just hear that? In her own words, when she joined the pentacostal church, she got SAVED. So this means that, according to Sarah Palin's beliefs, Catholics are not saved? I guess you have to speak in tongues for that. They also talked about Alaska being a beacon in end times. And she was on stage with him when he said it. This was Blitzer reporting.
THIS IS OUR GAME CHANGER, FOLKS!
[Break out the Freudenschade victory champagne!!! And now on to the other DUmmies...]
I say we keep this one kicked all night
[In order for the thread to grow enough to be harvested by the DUmmie FUnnies.]
Evangelicals don't have very high opinions of Catholics.
"Not being saved" is the least of what they often accuse Catholics of.
[I've heard evangelicals accuse Catholics of not being able to tolerate Near Beer or summer sausage. Start the scandal machine!!!]
Assembly of God churches don't have very high opinions about any other faith. As far as I can tell, they don't even particularly trust other evangelicals. They truly believe unless you belong to THEIR church, and only their church, you're going to hell.
Catholics going to hell? Check!
Presbyterians going to hell? Check!
Baptists going to hell? Check!
[DUmmies going to asylum? Check!]
I went through years of private, Catholic schools and let me tell you--Catholics don't think very highly of Pentecostals, either.
They are seen as wackos. This is what I think it so beautiful about all of this. Catholics are a big voting block and there is a large contingent of them that is Independent. I imagine that a Pentecostal is much further from their philosophy than Barack Obama's Christianity.
[DUmmies are seen as wackos and what I think is so beautiful about all this is they are the gift that keeps on giving, including this thread.]
if her church is anything like my in-laws, they have all kinds of anti-Catholic pamphlets around.
[Better pat Sarah Palin down to see if she is carrying any Jack Chick comix.]
She's already pissed off a lot of Catholics because of the community organizer smears, this should be the last straw for more of them.
[Yeah, being a Chicago community organizer is at the center of the Catholic faith.]
The Pentecostal thing will backfire on her big time. Most people view that sect as nothing more than a bunch of kooks.
[Most people view DUmmies as nothing more than a bunch of kooks.]
Paging the Catholic vote!
[Please overlook Obama's fourth trimester pro-abortion stand!]
a lot of them are sadly one-issue voters and Palin's rabidly anti-abortion. Pelosi's being called on the carpet about her pro-choice beliefs.
I think it's in Catholics best interest - as it is in all of ours - to stop this woman, but there's a very reactionary streak in Catholic leadership.
[Which includes the Pope, all the cardinals, and bishops since they all oppose abortion.]
I love a good religious war -- don't you?
[Too bad for you that the Thirty Years War ended in the 17th century.]
No but now it is news to the nation! It was reported on CNN. Mainstream media.
[And the nation yawned.]
CNN's piece tonight will open a lot of eyes to this crazy biatch!!
[This was posted yesterday. And guess what? NOBODY cares...except for DUmmies.]
Ooooh she's a Jack Chick kinda gal!
[A Jack Chick Chick.]

Well, they've written off the Jewish vote, now the Catholic vote. I'm wondering why I'm so nervous about this election.
[Because you're going to lose?]
I'm Catholic. Just about every born again I know indicates that
they were 'saved'. Meaning, that they came later in life to believe that Jesus was the Lord and Savior. I say we tout the message that Catholics (as well as most Christians) got it right from the beginning and have been sitting at the Lord's table since they were baptized.

[Not that you care one way or another. Your whole motive is to get the Lightworker elected.]
Yes, by her getting re-baptized, it was a direct slap in the face to the Catholic faith.
[Stated the DUmmie biblical scholar.]
I'm going to see my very Catholic family next week. I wonder what they'll think.
[They'll think that you're still a DUmmie.]
Do you hear that, oh ye mighty Catholics of Ohio and Pennsylvania and Michigan?
[They heard and they yawned.]
I hope this comes up in the debate so that Biden can KICK ASS!
[Biden. The devout pro-abortion "Catholic."]
Catholics are not Christian. They are the false Church. That's a basic tenet on fundamentalist dogma!

[Strange that there has been NO religious civil war in this country.]
ZOD is not pleased with either of these Religions
[Neither is the Mighty Nebuchadnezzar.]
We must do all we can to rip the hide off this creature!
[Feel the love!]
I'll believe it when I see the paper trail. Parish, priest, date, certificate, parents' certificates, godparents, maybe photos.
[Paper trail baptism.]
How is this a game changer? I sure hope we aren't counting on this to swing things around. This will have no impact whatsoever.
[And this DUmmie WINS a Kewpie Doll for having a brief moment of mental clarity!]
May not be a game changer, but it'll piss Catholics off.
[It'll piss DUmmies off that it will have absolutely NO effect on the election's outcome.]