"I have a feeling in my gut, too"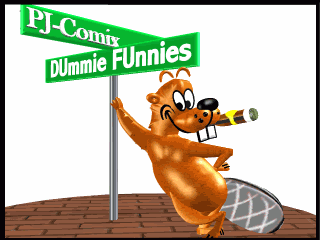 Today's DUFU is like a continuation of yesterday's EDITION in which the DUmmies expressed outrage towards anybody who would consider terrorism from Islamic fundamentalists to be a threat. Today's DUmmie outrage is directed towards Homeland Security chief, Michael Chertoff, for daring to suggest that he has a feeling in his gut that the terrorists are planning an attack sometime this summer. Perhaps the DUmmies would prefer that Chertoff lull us into a sense of false security by issuing a pollyannish statement that all is hunky dory and the only fundamentalists we need to fear are Southern Baptists? You can see this new DUmmie outrage in this THREAD titled, "I have a feeling in my gut, too." So let us now walk through the Dimensional Door into the Alternate Reality in which the DUmmies attack Chertoff in Bolhsevik Red for being (GASP!) concerned about a possible terrorist attack while the commentary of your humble correspondent, who has a feeling in his gut of a bit too much pasta, is in the [brackets]:

I have a feeling in my gut, too

[You have a feeling in your gut of way too many mind altering meds.]
This Chertoff thing has me wondering about the what happens if the US is hit by another "attack". Is that what's brewing? I'm neither committed to LIHOP or MIHOP, but I've reached a point in my thinking about this misadministration that these monsters are capable of anything. Even if these bastards are above MIHOP, I'm not convinced they'd be above LIHOP at this point; for the sole purposes of distracting attention and trying to rally support.

[The big 9/11 debate among the DUmmies is whether they are of the MIHOP or LIHOP school of thoughtlessness.]

So, what happens to the (seemingly tiny) advances progressives have made in reigning in these madmen if something terrible happens INCONUS (military speak for "in the continental U.S")? Does the country tune in to Fux Noize and get all jingoistic again, or is there a more serious debate this time around?

[DUmmies looking at a terrorist attack through the tiny lense of how it will affect the leftwing agenda.]

I f*cking worry that it'll be the former. Canceling a primary here or there in the interest of national insecurity could set both a pretext and a precedent for screwing with 11/4/08 in some way.

[I am looking forward to doing some FUn DUFUs on 11/5/08.]

I hate feeling this pessimistic about whether someone or some group (mob) will do the right thing, but, man, these f*ckers have almost completely sapped my belief that people, ultimately, will do the right thing.

[You will have plenty of time to ponder this after you are sent to the Wal-Mart Detention Camp. And now on for the rest of the DUmmie lunacy...]

The GOP who put Bushie Boy in POWER should be rounded up and made to eat Lutefisk Forever

[Even a certain Swedish Songmeister that I know would find that to be a horrible torture.]

the repukes are methodically ramping up the warnings worked like a charm in 04.... brew that fear up slow and steep.

[And add Adobo seasoning. YUmmie!]

I watched '04 unfold like a horror story to which I already knew the ending; but will 'merikans be, fool me once, shame on you, fool me twice, won't get fooled again?

['merikans will be watching the DUmmie fools again.]

there are a lot of gullible people out there. All anyone can do is put bright spotlights on every deception, make a shitload of noise, and prosecute the bums whenever we can.

[Yeah. Just keep on spotlighting your MIHOP and LIHOP theories. Hee! Hee!]

Two words: Martial Law that is what these assholes have prepared the ground for

[Would Wal-Mart count as two words or just one word?]

I subscribe to neither LI not MIHOP, but they ARE capable of either.

[Ben Burch has subcribed to BIHOP.]

2000 shouldn't have happened
2002 shouldn't have happened
2004 shouldn't have happened



[And on 11/5/08 you will be posting, "2008 shouldn't have happened."]

The right wing has us in a bind. No one speaks up and says this is BS, because we have had the fear factor so long we are afraid.

[Don't worry. I told the rightwing Thought Police to leave you free to speak up. Your unintentional humor is an important resource for the DUmmie FUnnies.]

Terror, terror, terror. It just doesn't pack the punch that it used to.

[Terror is so 2001.]

It is people who bark out these oddball theory/accusations that give democrats a bad name.

[SHHHH! Don't discourage the DUmmies. I'm in the middle of harvesting their unintentional humor for the DUmmie FUnnies.]