DUmmies Go BERSERK Over Commutation Of Libby Prison Sentence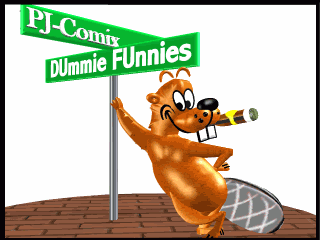 The BEST thing about Bush's commutation of Scooter Libby's prison sentence is the absolute outrage it has provoked in DUmmieland. So not only does Libby get out of serving a sentence for a crime that didn't exist in the first place but we get incredible entertainment as well. There are currently two DUmmie conniption fit threads on this commutation. The first is a DUmmie THREAD titled, "Bush Commutes Libby's Prison Term in CIA Leak Case." The other related (which we will lead off with) DUmmie THREAD has the berserk title of "IT'S ON F*CKING CNN! It's commuted! Libby's not going to jail!" This latter thread is also notable for Pied Piper Pitt throwing a drunken fit of outrage. So let us now watch the DUmmies howl madly at the moon in Bolshevik Red while the commentary of your humble correspondent, hoping that there is enough rabies shots to handle the case overload this evening, is in the [brackets]:

IT'S ON F*CKING CNN! It's commuted! Libby's not going to jail!

[Break out the popcorn and enjoy the comedic spectacle of foaming at the mouth DUmmies.]

Let's raise f*cking hell NOW! AAAAAAAARRRRRRRGH!

[How about if we raise a muzzle to stifle your foaming mouth? AAAAAAAARRRRRRRGH!]

Libby's not going to jail, he was not pardoned, but Bush commuted the sentence to nothing. This is a clear abuse of power and all measures must be taken to remove the President from office. He must be impeached at all costs.

[Watching DUmmies go over the edge is FUn to watch!!!]

CALL CONGRESS RIGHT F*CKING NOW!!!

[Raged a drunken Pied Piper Pitt. BTW, can a president commute a state case involving sex with a minor?]

CAn we impeach the chimp yet?

[You need to ask permission from Richard Armitage.]

I am so angry right now....

[Fortunately you have an emergency box of Depends at the ready.]

Satire just died.

[I thought it died in 1959 or was that the Day When The Music Died?]

Yes, Libby's sentence has been commuted. the part about the fines stay in place.

[Don't worry. That fine will be paid off in the first half hour of the inevitable Scooter Libby fundraiser.]

This administration does not give a f*ck what we think or do.

[Newsflash DUmmie...Most other folks have no interest at all in you as long as you remain hidden in the deep recesses of Mommy's basement.]

You didn't see that coming?

[Freudenschade, baby!]

Yep, I never thought he'd do it, I just could not bring myself to believe... something so obviously corrupt would happen, but now it has and something MUST be done about it.

[MERRY FITZMAS!!!]

Little SHIT gotta way....anyone one up for some good old fashioned rioting?

[If it means parting from your pizza, then the riot is OFF.]

We're watching something very dark happen.

[Night of the Long Hives.]

These Criminals Have Huge Balls. I Guess We Should Just Go F*ck Ourselves.

[Is that you, Ben Burch?]


F*cking SOB....NOW WILL CONGRESS DO SOMETHING WITH THESE F*CKERS????

[According to the sometimes sober William Rivers Pitt, Karl Rove has ALREADY been indicted as of May 12 of last year.]

That's it DAMMIT. It's every man and women for themselves. The Coup d'ete is complete. These gangsters in the WH are going to get away with any and everything they want. F_ _ K you Pelosi and Reed for not doing your job!!!!!


[Is a Coup d'ete an overthrow of a government by using mosquito spray?]

God damn it..........that's it ......where are our f*cking democratic leaders? ON F*CKING VACATION!!!!!!!!!!!!!!!! I warned you all that congress was not coming back until the 9th and something was going down.

[I think Nancy Pelosi is vacationing in Damascus.]

This is an absolute f*cking outrage! How anyone except the filthy rightwing scum that roam this earth can excuse this is beyond me. We have no f*cking rule of law in this country.

[MERRY FITZMAS!!!]

It is time for the people of America to gather up burning..
torches and farm implements and march en masse on 1600 Pennsylvania Avenue!!!!!

[And don't forget to wear the all important Guy Fawkes Halloween costumes.]

Did you see Scooter walking outside the courthouse? Smiling like he'd just had sex...

That's because the commutation was BETTER than sex.]

Not going to jail and not talking to Fitz. Plame case over.

[A non-crime that should have never been prosecuted in the first place.]

I wonder if Pelosi still thinks Impeachment is off the table?

[What does Paris Hilton think? And now on to the other DUmmie Despair Thread...]

Bush Commutes Libby's Prison Term in CIA Leak Case

[DUmmies begin their mourning period...]

NOOOOOOOOOOOOOOO!!!!!!!!!!!!

[YEEEEEESSSSSSSSS!!!!!!!!]

This is total bullshit. I hate Bush...hate him hate him hate him

[ha ha ha ha ha ha!]

Will the president now give Valerie Plame her career back?

[Karl Rove has Valerie Plame's back.]

So I guess Scooter didn't squeal after all.

[No Fredo routine for Scooter.]

Well, now what do we do? Besides tear our hair out and toss our tee-vees out the window.

[You could try stomping on your empty pizza boxes.]

I hate to say it: it's not an impeachable offense. The Constitution gives the right to the president to pardon/commute the sentence of anyone he damn well pleases: murderers, drug cartel kingpins, perjurers, etc. So charges of high crimes and misdemeanors would not fly here.

[LOUSY FREEPER TROLL!!!]

It BOGGLES MY MIND why there is ANY hesitation on impeachment proceedings.
[Maybe a little stumbling block called the Constitution.]

If this isn't the straw that breaks the camel's back, there won't ever be one.

[It was the straw that broke the DUmmie's butt.]

The next pardon they issue will also tack ON a trip to the Hague after impeachment for them to "plead their case" against war crimes!

[And don't forget to tack ON a Pitt stop in the DUmmie Zone.]

OMG, the backlash will be severe.

[Like a wet noodle slamming against steel.]

freepers are so happy that Libby was commuted

[Overjoyed would be the proper description.]