"The revolution has begun. We just hit the tipping point."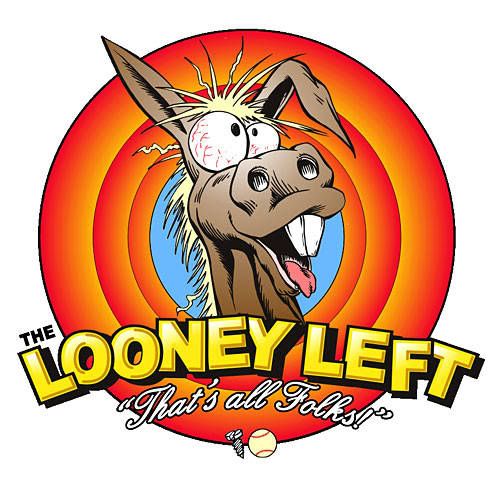 The fantasy title of this DUmmie THREAD, "The revolution has begun. We just hit the tipping point," could have been written by the Left DOZENS of times in the past 40 years. With every little "crises," hope sprung eternal in beating leftwing hearts that NOW was FINALLY the time when the Bolshevik Revolution would begin. Until Scooter Libby received a commutation on his prison sentence, his "confessions" would spark the revolution. Then there was Jeff Gannon who induced massive DUmmie orgasms that a scandal involving him would bring the revolution. Oh, and let's not forget the Downing Street Memos and The Day When Everything Finally Changed. And of course, there was the Karl Rove indictment on May 12 of last year. All were supposed to bring about the Revolution. In the more distant past, we even had the Left believing that a stock market downturn in 1987 would bring the Bolsheviks to power. And waaaay back in 1968 it was a given FACT among the Left that Revolution was just around the corner. However, hold on to your hats, folks. Now. NOW! We are really REALLY going to have the long sought after REVOLUTION!!! It's a done deal! Why? Because of Al Gore's low ratings Live Earth concerts and because Michael Moore's Sicko flick has just been released. I kid you not. This is what the DUmmies actually believe. So pull out your popcorn bags, plop your feet up on the coffee table, and enjoy the comedic spectacle of DUmmies continuing to make fools of themselves for our entertainment. This DUmmie comedy act will be presented in Bolshevik Red while the commentary of your humble correspondent, wondering if Pied Piper Pitt will be named Commissar of Distilleries in the new revolutionary regime, is in the [brackets]:

The revolution has begun. We just hit the tipping point.

[Copy and paste that title for use in dozens of other DUmmie threads extending way into the future.]

Gore and Moore are showing us the way. Moore has just dropped his bombshell movie on America, and people are getting the message loud and clear, despite whatever attempts the corporate media might make to silence him. I'm sure the insurance companies are holding top-level strategy meetings right now and mapping out their counterattacks. But they have already lost; the genie is out of the bottle, and the Zeitgeist is passing them by.

[Yeah, we all remember how well Moore's Fahrenheit 9/11 kept Bush from being re-elected in 2004.]

Gore--first the movie, then the Oscars, and now Live Earth, and with a plan for the future laid out in Assault on Reason. Billions of people are now aware that their pop-culture idols stand with Gore. Gore is cool, concern for the world is cool. That happened overnight. Having invented the Internet, Gore is now using it to distribute Power to the People in ways undreamed of a decade ago.

[Billions of people were completely unaware of the low ratings Live Earth Show. Thanx for the laughs conjuring up how rock idol worship would bring about a revolution.]

The corporate power structure has been winning throughout most of American history because they have owned the battlefield and got to set the rules, but now, for the first time in history, Moore and Gore have taken the battle onto new grounds. Gore gets it. He has just proved he knows how to fight, and knows how to win. While "Bush"-league players like Clinton and Obama snipe at each other over who's financing whom, Gore just took over the world.

[Battlefield Earth. The only thing dopier than the book is your laughable premise about Gore taking over the world...in your dreams.]

I can't believe it's happening so quickly.

[I can't believe how quickly you're delivering the laugh lines. And now for more comedy material from the other DUmmies...]

like a wildfire out of control

[More like a flickering candle on Al Gore's caloric cake.]

Interesting ticket: Gore-Moore 08. Wouldn't that be a change of pace!

[Which one is Jabba and which one is the Pizza Hut?]

I don't want Moore in the White House. I want him roaming free- free to do what he does best.

[Making up factoids.]

Please let it be so. Just tried to access Live Earth - they are having technical difficulties.

[Low viewership.]

Our collective energy and focus can overwhelm them and their agenda, and Gore has managed to focus it extremely well. I'm very impressed!

[Yes. Go out into a field, hum a mantra, and your harmonic convergent collective energy will overwhelm the EVIL Republicans.]

So where were the Republicans yesterday????

[Riding around in their golf carts and despoiling the environment.]

They are still getting over their hangovers after celebrating the Libby jailbreak.

[Did you enjoy your Freudenschade victory champagne?]

my rethug girlfriends college daughter was at the Giants staduim concert!

[I'm sure she had absolutely no problem finding a seat in that near empty "staduim."]

I'm not getting my hopes up. Sure, there's a big buzz now, but give it a month and the sheeple will be back to worrying more about American Idol and whether they won the lotto. Live Earth will wind up enjoying the same status as Farm Aid.

[And Live Aid and Hands Across America.]

Yes, I'm desperately cycnical, I fully realize that. Sadly however my cynicism has been passed by reality time and again over the years. Sure, I would love to see the wonderful overnight blossoming of enviromental conciousness that you wish for, but it isn't going to happen.

[KILLJOY!!! How dare you introduce a note of cold cruel reality into this fantasy thread?]

Therefore we should all crawl back under our respective rocks and wait for the corporations to come and harvest us.

[Soylent Green is PEOPLE!!!]

The Corporations are hoping that the storm passes over, and by that time NFL training camps are open, or the latest Harry Potter(for the record I don't have anything against these two items personally) and the sheep will be back in sleep mode. Revive the spirit of Saul Alinsky, get involved with your community.


[You need to dig up Hillary's hidden college thesis on Saul Alinsky to help bring about the Revolution.]

Reality has a way poking its ugly head into the most positive situations. I am not going to underestimate the opposition as these people are powerful and utterly ruthless. They are not going to let a single moment destroy their kingdom. Can we win? Absolutely! but it is going to be a long struggle and we are not going to have control of all the events. Thats enough, I don't want to ramble.

[You need to join the Fidelistas in the Sierra Maestra and wait out the long struggle there.]

I KNOW THAT MONDAY MORNING WHEN WE ALL GO BACK TO WORK. WE're GONNA BE LOOKING FOR TRUTH. AND TRUTH IS WHAT SETS US FREE ..AND TRUTH IS WHAT RISES TO THE TOP. AND WHEN JUSTICE , WHEN JUSTICE IS BEING OBSTRUCTED AMERICANS RISE UP AND SPEAK THE TRUTH.. I KNOW THAT ABOUT MY COUNTRY.........

[I KNOW THAT MONDAY MORNING WE're GONNA BE LOOKING FOR EVERY OVERUSED LEFTWING CLICHE IN THE BOOK. POWER TO THE PEOPLE. SPEAK TRUTH TO POWER. YADDA-YADDA-YADDA.]

i get a bit of a kick out of the people who honestly think that a day of concerts is somehow going to translate into a world consciousness-changing event. ain't gonna happen folks. for the VAST majority of people in this country and on the planet- it wasn't even a blip on the radar.

[Please don't inject a note of depressing reality into this fantasy thread!]

Getting momentum toward political change is slow, piecemeal work, and your word choice can help or hinder convincing a larger percentage of people to act on their convictions.

[Yeah. Like some DUmmie's word choice on a thread is going to make all the difference in the world as to whether Revolution comes or not.]

I am not in the states, so I can't accurately gauge the buzz over "Live Earth"...I can say, however, that it is nonexistent here in Japan.


[The Japanese buzz matched the American buzz.]

Power to the People!
[Thanx. I needed that cliché.]

The tipping point will be when they suspend the 2008 elections and start rounding up dissidents and placing them in interment camps for "processing".

[There is a Wal-Mart internment camp in your future.]

"The Revolution Has Begun" - there are millions
willing to continue this trajectory/manifestation. Freedom, Unity, Truth, Justice, Love are Soul yearnings. Humans are hard-wired to seek the Light - to move out of pain and suffering.

[The Golden Gate Park Manifesto.]

Revolution, indeed! Let's make it happen. You and me and him and her and everyone we know. All we have to do is be more careful what we buy. Stop buying things from criminals. Where do you start? How about with Dunkin Donuts?


[Bring down the EVIL Bush regime by refraining from munching on your glazed donuts!]

WTF are you smoking?

[The perfect footnote for this entire DUmmie thread.]