Mouth Foaming Uncontrollable DUmmie RAGE!!!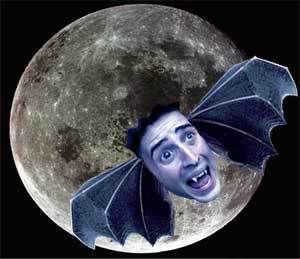 Let's face it... Angry DUmmies are FUn to watch and in the case of this
THREAD
, "I have a heart felt message for all lurking teabagger/freepers," they are especially FUnnie because of their total out of control RAGE. Add to this a strong dose of incoherence and you have a thread chock full of comedy nuggets. Oh yeah, gone is any pretense of civility since they give full rein to their HATE. So let us now watch the DUmmies RAGE in Bolshevik Red while the commentary of your humble correspondent, noting that the DUmmies are just $10 away from getting mass inoculations for rabies, is in the [brackets]:
I have a heart felt message for all lurking teabagger/freepers
[Is that the note that will accompany your gift of unintentional comedy?]
F*ck you all. You stupid douchebag racists are trying to take our country back to the stone age and I have no intention of letting you.
Stupid f*cking morans.
[But...but I thought you were WINNING in Wisconsin so why all the rage? And now on to your fellow ANGRY Moonbats...]
You forgot ignorant lying bastards.
[Also silly poo-poo heads.]
Youse also suck shit, roll around in your own pee and are brain-dead morans who let others do your thinking...
[A DUmmie allows his subtle "wit" to shine in all its brilliance.]
F*cking knuckle draggers... learn to give a shit about other people
[The DUmmie version of a sermon.]
OJ you're being too considerate of them. I thought it was going
to be a shorter message, something like, "Eat flaming shit and die".
[Brevity is the soul of wit...but not in this case.]
there seems to be an influx of them on DU as of late. there are a lot of them flying under the radar
[aka LOUSY FREEPER TROLLS!!!]
Wow, I bet that convinces them we are the good guys!
[LOUSY FREEPER TROLL!!!]
We all gotta put on our big girl panties and recognize we need to start to fight. Hard. Push back against everything that is an erosion of our rights and values. No more compromises to people who don't give a f*ck to compromise with us.
[Do you need any big girl panties coupons?]
The teabaggers are allowing themselves to be used by corporate interests to hurt themselves. There is no reasoning with someone that stupid. To make it worse, they are dangerous to the rest of us... so f*ck em.
[Open your mouth and allow the man in the white coat to insert the leather strap.]
the divide and conquer strategy is working it would seem.
[But...but I thought you were WINNING in Wisconsin? Say it ain't so, Ohio Joe.]