"Let's face facts, shall we? America Sucks"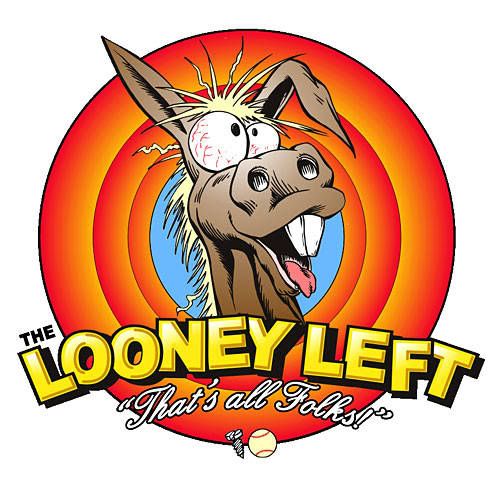 May we NOW question your patriotism? I mean when you see a DUmmie
THREAD
with the titled of "Let's face facts, shall we? America Sucks," I think we can indulge. I get a kick out of DUmmies and other leftwing loons who, when criticized, get all outraged about daring to question their "patriotism." Where is the patriotism when you flat out say that America "sucks?" So let us now watch the DUmmies tell us how much America sucks in Bolshevik Red while the commentary of your humble correspondent, daring to question DUmmie patriotism, is in the [brackets]:

Let's face facts, shall we? America Sucks

[Don't forget to act real outraged when I dare to question your patriotism, DUmmie MrScorpio.]

Yep, I said it, we suck.

[You said what most DUmmies already think.]

It isn't hard to figure this out. It's just that too many of us are too chicken to deal with this fact.

[The same liberals who pretend to love the Constitution and the Founding Fathers when they not so secretly despise them.]

I know that a lot of people will say, "What about Democracy? What about Freedom? What about this? What about that?" I say that these people obviously haven't been paying attention.

[We've been paying attention to what you REALLY think via nearly a thousand editions of the DUmmie FUnnies.]

In terms of the strict constructionist, America was supposed to be the safe haven for the white, land owning male... Everybody else was supposed to be an afterthought. Slaves, indigenous people, women and child labor be damned. The history of this nation should never be viewed in terms of the PEOPLE, who overcame adversity and lead the nation to peace and prosperity... That's basically a lie.

[So much for pretending to respect the Founding Fathers.]

The story is one of the privileged few, forcing the disenfranchised many to do their bidding. Twenty million citizens from the great state of Wisconsin didn't sign the NAFTA treaty along with the people of Chiapas and Manitoba... These were men and women, who were the source of real power or the supporters of it. They acted and the people who were most affected by this, or any other such treaty or policy decision had very little say, if any.

[Wisconsin has 20 million citizens?]

The history of America is basically an example of how empires are built, and as of late, how they collapse on themselves. The motto of America should have always been, "We Shit Where We Eat". Which, of course, is never a good thing to do.

[So how outraged will you get if I dare to question your patriotism?]

You have two histories of America, internal and external. The internal history relates how the rich and powerful few have subjugated the not as rich and powerful many. How most people are dealing with modern day slavery, i.e. the prison industrial complex, economic disenfranchisement and the support for the war machine that affects so much of our external history. America still is ruled by the rich and powerful few and the tools that use are many. Their strategy is very simple and efficient in its prosecution: Just get the masses of people to not care that they are continually working against their own best interests. Do everything to stop them from noticing that they are shitting where they are eating.


[Das Kapital was so boring that I never made it to this chapter.]

You hear these folks, and there are a lot of them all the time. They say things like, "I'm not a terrorist, so it's ok that my phones or bugged". Or, "Unions are what's bringing down the economy." Or one of my personal faves, "The government should be run like a business." People who utter this kind of crap have successfully turned off their brains and are willing to allow their masters to maintain dominion over them.

[I'm hearing you say things like, "I'm not sane, so it is okay to send me to the FUnnie Farm."]

Even, when faced with their own economic and political disadvantages, they proudly attach yellow ribbons to their vehicles and pine on about how great "we" are. Talk about reverse projection. They are the kind of people who shit where eat and are very proud of this fact.


[I'm starting to think that you have a feces fetish, DUmmie MrScorpio.]

And of course, those captains of industry and their whores in the political arena aren't any better. These are people so blinded by their quest for greed and power, their willing to commit social and economic suicide to get ahead. Just think about every business that fought tooth and nail to change trade policy in this country that outsources manufacturing and offshores money. Look in any paper and you'll see that the major car companies are tanking from lack of sales and are tanking badly. Did it ever occur to these people that, by moving manufacturing and support to cheaper and less regulated climes, they were undercutting the buying power of a huge chunk of folks that they depended on to buy their cars? Henry Ford may have been an anti-semitic, racist, union-busting egoist along with being a successful industrialist... But one thing he understood, the wages that he paid his employees would eventually put more money in his own pockets. So, he sold a car that he knew that his workers could afford. With his eventual acquiescence to the demands of his organized labor force, the resulting growth of the middle class working population improved living conditions tremendously. All in all, Henry Ford was dragged kicking and screaming into the realization that it was not a good thing to shit where he ate.

[I would be wary about checking your seat after you're done eating at Mickey D's.]

How the Big Three are not realizing this obvious situation as they circle the drain is way beyond my understanding. About a hundred years ago, during the gilded age of the robber baron, society said enough: The barons where given a choice, either strive to make life better in general for the masses of people, or continue to shit where they ate and be forced to change their ways. Most chose the latter. Thus people whose with names like Rockefeller, Mellon and Carnegie built an infrastructure for culture and learning that we still are benefiting from to this very day. They were forced to be the exception when the rule was no longer tenable. The result helped transform America into a country where the original ideal citizen was expanded to include just about all of us into the franchise. Somehow, we're backing to shitting where we eat and no one has any inclination to change.

[Don't forget to change your diaper after each meal.]

With things like total war, globalized pollution, tobacco price and trade supports, the undermining to international law and a complete disregard of the basic humanity of other people on this planet, the U.S. is taking a big shit on the whole planet. Just to name a few, of course. Oh, and we brag, and force so much of our "culture" on so many people who can't even imagine to have our frame of reference at all. The concept and definition of "Anti-Americanism" and our response to it has always bothered me... I could spend all day talking about that, but I won't

[Yes, please spare us from any more of this feces filled lecture.]

One last thing: They easy thing to do would be to blame Bush, or Reagan or the Republicans or whoever. The fact is that these things have happened and they were done in all of our names AND due to the fact that the masses did not stop whatever crimes from occuring, we all share either implicit or explicit blame. When a dropped bomb kills an innocent family, in one way or another, we all share in that event, without regard to our approval or not. We allow the bombs to be built, our taxes fund the costs and those who represent us authorize the deed. We allow failure to stop it from occurring to be an option. It's that ugly fact alone, which stipulates why this country sucks.

[Anytime you hear someone rant about "the masses," you know where he is coming from. And now to hear from the rest of the DUmmies as to what they REALLY think about America...]

You capture so well the true nature of this country.

[May I also question your patriotism?]

I'm not going to say this country sucks, but I do think it's time we face the fact that unrestrained capitalism has thoroughly corrupted our government, and that it's essentially just serving big money these days.

[The DUmmie version of a disclaimer.]

Is there an award for the post that brings the most Freepers screaming out of the closet? I'm not too happy about the title either, but the entertainment value is unparalleled. This had got to be the funniest thread I've read in weeks.

[With a title like this, you just KNOW this thread is going to be DUFUed!]

On the whole, I'd rather be in Vancouver BC. I like Canada for a number of reasons, among them the fact that they have absolutely no ambitions of world dominance -- and couldn't pull it off even if they tried. Same for most European social democracies, and places like New Zealand and, in fact, most of the world with the probable exceptions of China, a possibly resurgent Russia and our own sweet land of liberty.

[So living in the Democrat People's Republic of North Korea is okay with you? How about the People's Republic of Santa Monica?]

This "America Sucks" tripe is getting really old, and posting it on a Democratic message board is embarassing. This only gives fuel to the Rush Limpballs of the world to paint our future candidate as an anti-american commie, while holding up their own candidate as a feel good flag waver.

[Embarrassing because it reflects the REAL feelings of the DUmmies.]

The ultimate reason for the suckage, I think, is that we have never been able to acknowledge any area in which we suck at all. We've always done the We're Number One crap, and while blindly assuming we're number one we have allowed the suckage to accumulate and fester.

[Which reminds me... What has Monica Lewinsky been up to lately?]

Our days of reckoning are coming. 9-11 was preview, not even the first act of the decline. Our arrogance and ignorance are likely too vast to overcome. If we don't wake up we are doomed.

[Clucked Chicken Little from Ward 8.]

We are now a nation that TORTURES CHILDREN, RAPES WOMEN and kills INNOCENT MEN who were turned in for some retribution or another, and we do not allow the mechanisms for them to prove their innocence. No, not all prisoners are unconnected to OBL, but Bush and a willing Congress continue to let this nation torture innocent people. And the American people don't give a shit. Enough of them don't give a shit to demand justice. To demand decency.

[Even worse. We overfeed Gitmo prisoners and torture them with air conditioning.]

Going to leave the US and get citizenship somewhere else (which will remain unnamed so I don't have to hear people say "that place sucks.")Hope to be relocated by end of 2008.


[Pyongyang will welcome you with open arms. Hee! Hee!]