DUmmies fantasize: "What to do with Bushco. after January 2009?"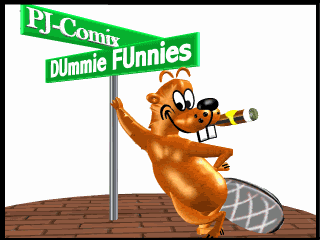 The Democrats are supposedly the Party of Peace and Love. The DUmmies, then, should be overflowing with the milk of human kindness, right? Wrong! Not when it comes to Bushco! The DUmmies get downright BLOODTHIRSTY when discussing what they'd like to do to Chimpy McHitler and the Bush Family Evil Empire. Witness this
THREAD
, "What to do with Bushco. after January 2009?" You can almost SEE the pitchforks and torches in their hands as they come to take Bush, Cheney, et al., to the nearest tree for lynching. Their only disappointment is that The Hague apparently doesn't do the death penalty. Of course, the fact that none of the punishments they envision will ever HAPPEN doesn't seem to bother the Reality-Based Community. They're content to just fantasize the torments they would inflict on our President. So try to pick a winner for today's Peace, Love, and Tolerance Award™ among the comments in Bolshevik Red, while the commentary of your humble guest correspondent, Charles Henrickson, wondering if the DUmmies have given up on Chimpeachment, is in the [brackets]:

What to do with Bushco. after January 2009?

[What about BEFORE January 2009? Whatever happened to CHIMPEACHMENT?! Or "Impeach Cheney first, then Bush"? What's on Nancy's table?]

Poll question: What to do with Bushco. after January 2009?

[Impale 'em on a poll?]

What will happen to the people who stole two national elections, outed a CIA agent, started and continued a disastrous war, were corrupt to the gills, controlled and censored the national media, committed torture and held people in defiance of international and Constitutional law, gave the Federal treasury away to rich friends and have in every way possible undermined the Constitution, ignored warnings about 9/11, abused the public trust and set themselves up as Caesars?

[That's quite a Caesar salad you have tossed together there. The proof is in the anchovies, i.e., the evidence. Got any? Otherwise, you've got egg on your face.]

All of these options assume compliance with legal requirements: indictments, trials, appeals, whatever.

[Legal requirements? We don't need no stinkin' legal requirements!]

Which option is closest to what you support.

[DUmmie Deep13 then posts a chart listing ten "options," along with their vote percentages . . .]

Any errors were in good faith. It's ha-a-ard being president! Just leave the little war mongers alone. (3%)
Nixonesque pardon. We don't need to protect that silly Constitution anyway. (0%)
Leave it to the DoJ to find the bad apples, if any. (0%)
Rumsfeld and Cheney screwed up and need to be prosecuted. (0%)

[These first four options are too namby-pamby! Let's get to the FUn stuff!]

It's Fitzmas! Indictments for everyone! Send the whole rotten bunch to prison. (33%)

[Merry Fitzmas! Freudenschade, baby! Break out the champagne! WHEEEEEEEEEEEE!!!!!!!!]

This is treason. Hang the ring leaders, prison for the rest. (8%)
All the Bushco people are traitors. How 'bout a gallows with a conveyor belt? (11%)
It's too bad the medieval penalty for treason is not around anymore. (Draw and quarter.) (25%)

[Now THESE are more like it! The DEATH options, combined, garner a whopping 44%!!]

I suppose we could let an international court like the Hague decide. NB: Death penalty not available there. (19%)

[No death penalty at The Hague! What a letdown! Still, "To The Hague!" does have a nice ring to it. . . .]

Your choice of liberal activist will be given an axe and decide. (0%)

[The Axes of Evil! But DUmmies must not trust a liberal activist to do the job. Now let's read the DUmmie comments and FEEEEEEEEEL the Love!]

send them to The Hague... Or put them on an ice floe somewhere...

[With
Wrong Way Flanagan!
]

AT THE LEAST dot the Bush library with Skunk scent to freshen up the air. . . .

[Still would beat the Clinton Library and the smell of Hillary's pantsuit.]

The Hague. Sweet justice.

[Maybe The Hague would consider "Assisted Euthanasia" as a substitute for the death penalty. It IS the Netherlands, after all.]

my fondest wish for this lying, thieving murderous bunch of thugs is that ALL of them spend the rest of their lives in a communal cell (and yes, this includes condi) . . .

[DUmmie niyad plays the Rice Card. Please continue with your fantasy . . .]

with ONE toilet . . .

[The Republican Potty. Continue . . .]

completely surrounded by a walkway where people can come and stare at them, like zoo animals. . . .

[No taunting!]

I'd prefer a guillotine, or maybe one of those bolt thingies they use at the slaughterhouse.

[Lovely.]

My money says that they're going to get away and that politicians are too scared to go after them.

[LOUSY FREEPER TROLL!]

Personally, I think they should be sent to the Hague. A man can dream. A man can dream.

[Hillary says having a dream is not enough, it takes a President.]

Yeah, what's the fun in winning an election if you aren't allowed to execute your political rivals. . . .

[DUmmie bryant69 gets in touch with his Inner Fascist.]

A mere change in Constitutional leadership should not provoke a Mary Tudor kind of vengeance. But that's not what we have here.

[So how about a Merry Fitzmas kind of vengeance?]

One word: Guantanamo.

[To Club Gitmo with them! And turn down the air conditioning!]

Good luck extraditing them from the big ranch in Paraguay. . . .

[Maybe we can bomb Paraguay.]

No one wants to forgive and forget? WWJD?

[WWDD2W? "BUUUUUUUUUUURRRRRRNNN him!" < /python>]