"Obama, FISA and the Netroots"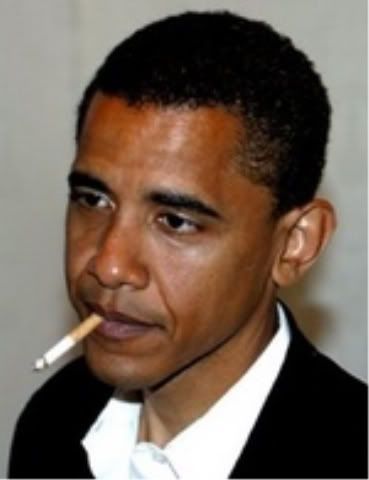 Isn't Barack Obama ever so wuuuunderful!!! He is not like other politicians who make promises only to break them later. Ooops! The shocking news to the NUtroots is that Obama is even MORE of an opportunist than other politicians. He has no problem breaking whatever promises he makes in order to win the White House prize. Pulling troops out of Iraq, accepting public campaign financing, gun control in D.C., and now he is supporting the FISA bill in the Senate which is absolutely ENRAGING the NUtroots as you can see in this HUffington POst THREAD titled "Obama, FISA and the Netroots." So let us now watch the HUffies whine about Obama being a cheap political opportunist in Bolshevik Red while the commentary of your humble correspondent, watching the grand disillusionment with great interest, is in the [barackets]:

Obama, FISA and the Netroots
[The comedy begins.]
The current dust-up in the Obama camp over this week's FISA vote may have real consequences for the rest of this campaign. As you may know, the largest "group" on the Obama campaign's social networking site, MyBarackObama.com, is now a group assembled to protest Senator Obama's reversal of his promise to filibuster against the FISA legislation up next week. Reading through the blogoshpere, many commenters appear baffled at the intensity of the passions involved, and criticize the protestors for making such a fuss over "just one issue." But there are good reasons why core activists have taken a strong stand, and why the campaign may look different after this is over.
[Hi NUtroots! How does it feel living under the bus with Rev. Wright and Barack's granny?]
For many Obama activists, a key issue that propelled them into campaign activism is dismantling the unconstitutional legal measures the Bush administration put in place in the aftermath of 9/11. The prison at Guantánamo, the secret CIA prisons scattered around the globe, the torture of prisoners, and the kangaroo courts set up to process them are the foreign pieces of this puzzle. Warrantless eavesdropping on Americans is the domestic piece. While understanding all the ins and outs of the FISA legislation requires a specialist's knowledge, the core issue is simple: are we working to return the country to the rule of constitutional law or not?
[It's unconstitutional to overfeed a prisoner with orange glaze chicken and freeze him with 69 degree air conditioning in the tropics.]
Obama made two arguments in his reply to the protestors. First, he argued that though the bill is "far better than the Protect America Act" which the Bush administration pushed through Congress last year. This argument is not only meaningless but downright misleading, for the Protect America Act was written to expire. If no new legislation is passed, we revert back to the pre-Bush, pre-9/11 version of the legal structure of state surveillance of Americans, not the Bush version. The question is not whether the new legislation is better than Bush's, but whether it is better than what the country lived under from 1978 until Bush. It is one thing for Obama to be vague about the particulars of his policies, as he was throughout the primaries. But it is a different thing altogether to make misleading statements about key issues.
[GASP! You...you mean the Obamassiah made misleading statements to his beloved flock?]
So we are left with Obama's second argument, and this one has actual substance:
"The ability to monitor and track individuals who want to attack the United States is a vital counter-terrorism tool, and I'm persuaded that it is necessary to keep the American people safe -- particularly since certain electronic surveillance orders will begin to expire later this summer. Given the choice between voting for an improved yet imperfect bill, and losing important surveillance tools, I've chosen to support the current compromise."
The "important surveillance tool" he is referring to is warrantless wiretapping. Here Obama unequivocally sides with the argument the Bush administration justice department has been making for years: that in the context of the "war on terror," some constitutional rights must be suspended or at least sidestepped, and key among them is warrantless state surveillance. That is a BIG DEAL.
[Obama is a political opportunist. BIG DEAL! You just discovered this?]
There are more ways in which this issue stands out among others. Obama's promise to withdraw American troops from Iraq in 18 months is highly provisional and will be subject to many reality tests along the way. His program for global warming will be a major undertaking to put in place, and will surely show many signs of wear when and if it is enacted. The FISA issue is a completely different deal: this is pending legislation that will be voted on next week. It is very much still a fight. There are senators set to oppose the bill, by filibuster if necessary.
[Yeah, well those other Senators aren't set to enjoy the White House goodies so they can afford to be governed by leftwing causes.]
Obama had promised to be one of them. On October 24, 2007, campaign spokesman Bill Burton announced,
"To be clear: Barack will support a filibuster of any bill that includes retroactive immunity for telecommunications companies."
The position was elaborated in another statement December 17, 2007:
"Senator Obama unequivocally opposes giving retroactive immunity to telecommunications companies and has cosponsored Senator Dodd's efforts to remove that provision from the FISA bill. Granting such immunity undermines the constitutional protections Americans trust the Congress to protect. Senator Obama supports a filibuster of this bill, and strongly urges others to do the same."
What Obama has done here is not a "refinement" of a policy position like he recently suggested concerning Iraq. It is an about face. Imagine how different next week would play out if the presumptive Democratic nominee was joining a filibuster on the floor of the senate, standing up for the constitutional rights of all Americans. The contrast between what would happen if Obama followed through on his promise, and what will happen if he doesn't, is night and day.
[Obama is refining you NUtrooters under the bus. Live with it.]
...I always vote Democratic, and I always vote. All my life I have voted for a long string of mediocre Democratic candidates, but I have almost never volunteered for or sent money to a presidential campaign. I am politically active, but on local issues where I feel I can have a real impact, or on international issues that I feel are of global importance. The realm of presidential politics is another world to me: donors who can bring in millions, TV ads which I never see since I don't own a TV, and candidates loaded down with corporate backers with set agendas.
[Your crybabying is starting to annoy me so I edited out a big chunk of your whine.]
Obama changed that for me. I sent him money. I phone banked. I held street signs. I don't know if I am going to continue with all that. I will vote for Obama of course. I will continue to urge everyone I know to vote for him. But my money and time, paltry though they may be, will likely get redirected to candidates who are willing to stand up for issues I care about. And because of the Internet, I know that there are a lot of other Obama supporters in the same boat; a lot of people considering cutting off their string of small donations to the campaign.
[Life under the bus isn't much FUn, is it?]
All of this is coming at a time in which Obama's schedule is filled with big-money fundraisers where people can buy face time with the man for $30k. Put all these things together, and one cannot help but wonder if there is a turning point, that from here on out the campaign is will be less of a grassroots affair. This is not the death knell of the campaign. Far from it. I think Obama can do very well against McCain with a traditional, top down, big money campaign. I think he will be sworn in as our next president in January. But it will be a different campaign than what it has been until now. As one commenter to my blog so aptly said, "Senator Obama, you can tap my phone or my wallet, but not both."
[Now that this NUtrooter has made his Primal Whine, let us see the reaction from the other HUffies...]
If Obama is willing to backpedal on his commitment to fillibuster this FISA bill and instead vote for it, he will not get my vote this Nov. Period.
[So you are staying home on Nov. 5 rather than vote?]
I am heartbroken ... he was my last hope for the US and he seems to be just one of those machine dreams (given the netroots of it all) and I cannot support Obama given his goose-step to the right ... I mean what the hell then was the difference between him and Clinton? Why was so much money spent on a primary battle? I may have been duped and it has not been the first time in my life ... but, I am not about to send money to someone who is not willing to take drastic changes and move the country out of the theocratic fascist state we now live in ... if democratization cannot work in the US ... well ... and saying well he is a democrat really means little to those of us who registered to vote as democrats to support what seemed to be a breathe of fresh air and a progressive candidate ...

[You MAY have been duped? And how many 10 dollar bills did you send to Bev Harris in 2004?]
...while I won't vote for McCain or Nader I will not give Obama another dime or a minute of my time unless he changes his approach to this issue.
[Not one Damn Dime Day.]
Barack didn't even make a pretense about waiting under AFTER the convention...he abandoned the Left already.
[Draft Dennis Kucinich!!!]
Once again, Rovian "divide and conquer" tactics are working.
[You learn quickly, grasshopper.]
I think we boycott the Democratic Convention. Have Barack in an empty stadium and tell the empty seats that "I'm just playing politics", wait until tomorrow...we'll really get them tomorrow. Either we have a constitution or we do not. One man's whim is not a democracy.
[Actually that might make for a pretty FUnnie protest. Obama makes his acceptance speech to a nearly empty stadium. Go for it!]
Don't you think it is pretty arrogant for Obama to assume that voting for this bill is okay because he will closely monitor its execution as president. Hello? I know it may be heresy to say this, but suppose Barack doesn't win? Suppose another republican thug takes office? Do you want McBush or his VP 'let's double the size of gitmo' Romney, overseeing the new and improved and now quasi-legal warrantless wiretap program?
[Glad to see you admit that there is a teenie weenie chance that the Obamassiah might NOT win in November.]
This was an excellent post; however, I will not vote for Obama if he supports this legislation - I found his response to my concerns insulting. Not only was it misleading, he consciously chose to embrace the divide and conquer political tactics used by toadies like Karl Rove - doublespeak meant to confuse and minimize the issues while leading the People to vote against their own best interests.
[Another vote for Ralph Nader on November 5.]
If Obama flip flops on this, then he has lied -- pure and simple. He either lied when he said he would fight immunity to the end (including via filibuster) or he lied when he defended the new changes.
[Or maybe he just lied both times.]
Problem is bone heads picked the wrong candidate! For what?
[Hee! Hee! You wanted a Messiah but got stuck with a cheap opportunist.]
He is pandering to $$$$$$$$$$$$$ AT&T and etc. He has always been for sale! This isn't new this is POLITICS AS USUAL!!!
[Tony Rezko knew about the Obamassiah's price tag.]
I STILL have a hard time understanding how so many people were just so MESMERIZED by this man, who really is nothing but good rhetoric, nice speeches, and the ability to have staffers cry racism every time someone leveled a criticism at him or his campaign.He is a politician , just like the rest, and if we would have nominated Sen Clinton or Sen. Biden we would have had someone with experience who at least is HONEST, which Senator Obama is not.
[Leftwingers being DUped? Gee, who would've thought?]
What he really is is an ambitous cult of personality who succeeded in pulling the wool over the eyes of millions.
[So does that mean you won't be fainting during the Obamassiah's speeches?]
The truth of the matter is that Obama is and always has been a rock star... the focus of a huge cult of personality that has sucked up most of the young folk in this country who haven't had the brutal experience of being suckered by a con-man yet. And, sadly, older folks like me who have had the experience and should have known better, but really, really, really wanted to believe that "this time, it's different." The parallels to someone refusing to leave an abusive relationship are frightening, when I think about it...
[I bet you cried flowing tears when Obama gave his speech on race...before he revoked it.]