DUmmies Worry About November Elections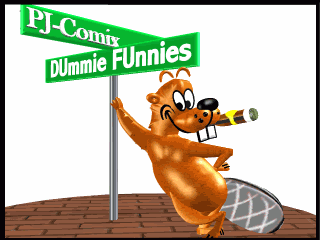 The DUmmmies are now starting to sweat over the upcoming November elections. What caused this latest outbreak of worry warts was a statement by White House Press Secretary that the Democrats could lose the House in November which you can see in this THREAD, "Robert Gibbs says Democrats could lose House in November." Hey, it won't be for lack of trying on Obama's part. Playing golf while the Gulf is flooded with oil and instigating a toxic lawsuit against Arizona for trying to stop the illegal alien flood doesn't help matters. Also economy busting measures which keeps unemployment at high levels doesn't exactly ingratiate yourself with the voters. So let us now watch the DUmmies bite their fingernails over the November elections in Bolshevik Red while the commentary of your humble correspondent, stocking up on the popcorn and beer in preparation for watching the election results, in in the [barackets]:

Robert Gibbs says Democrats could lose House in November
[Uh-oh!]
President Barack Obama's chief spokesman says it's possible that Democrats could lose their majority in the House this fall.

Press secretary Robert Gibbs says there's no doubt that enough seats are in play for Republicans to take control. Gibbs says the outcome of the fall vote will depend on whether Democrats wage strong campaigns.
[Strong campaigns? They won't even attend town hall meetings in their own districts.]
Is this unnecessary alarmism or is it wise to try to motivate the base by pointing out the stakes in the upcoming election? And will talk like this discourage potential Democratic voters, or not? And will it merely encourage the other side?
[I encourage all DUmmies to get up early and vote on November 3.]
I'm not sure how I feel about this. I had thought that while they might pick up some seats, it won't be enough to be able to take over either chamber. But if this is a plausible threat, then I have more to worry about than I thought. A GOP takeover of the House would be an unmitigated disaster.
[Tylenol is on recall so you will need to OD on Zanax.]
I'll bet any amount of money Dems hold the House.
[Bank it.]
Intrade has the pukes at 56% winning the house and the trend isn't good.
[What are the Vegas odds?]
Please, take your case of depression and negativity to a psychiatrist. Many of us prefer to stay positive and look toward kicking GOBP ass this fall. And we damn well can if we work the ground and get out and vote. It is that simple.
[Depression and negativity is what makes my DUmmie ants so much FUn to watch!]
Sorry to put it in such harsh terms but there is an absolutely solid chance we will enough seats flip to hand over control. I would put the odds at 50/50 at this point. It's not right or fair but the scumbaggy gNOp kicked up enough dust and ginned up enough unwarrented anxiety to cloud out the actual reality. Here's hoping the Dems are able to put things back into proper perspective. Remember...those f*cks are the ones who drove the car into the ditch to begin with.
[Obama is doing EXACTLY what is necessary to drive the Democrat party into the ditch at the polls.]
Remember Scott Brown? Might have been a fluke, but probably not.
[I remember Scott Brown and how William Rivers Pitt told us not to worry because he was sure to lose. Bank it.]
I am going to spend anything I can afford to defeat Bachmann the idiot.
[Bachmann is just $10 away from being defeated.]
I voted for Coakley, but a lot of acquaintances didn't, and most had the same reason "why bother - they're all the same". These are people who had hope a year ago, now crushed.
[Enjoy the Rush Crush.]
FDR did much, much more than Obama. No comparison. He immediately went to work for the average Joe and Jane. And the economy turned around quickly.
[Yeah, it only took 8 years for the economy to turn around when WWII started.]
Not what I said at all. The opposition party is ALWAYS more energized in mid terms. We need to WORK.
[DUAC! DUAC!]
Make a strong and CLEAR case, ATTACK HARD, and work the grassroots HARD !

[Posted the DUmmie who plans to spend the next few months in his basement surrounded by pizza cartons.]
Obama needs to start talking about what his plan is to dig this country out of the whole its in and he needed to do it yesturday.
[Obama prefers to spend his time at the golf course trying to get a whole-in-one.]
he needs to deliver to the American people ... thats the point

[Don't worry. Obama will deliver your pizza.]
Gibbs is just stating the facts. Unless we work our asses off
to prevent it, we WILL see a Republican holocaust in November.
[Prepare the Walmart detention centers!]
We might shake our heads and somewhat laugh at the tea bagger candidates, but apparently the Brown win in Mass. was no fluke because now we have Angle leading Reid, and Fiorino and Boxer neck, and neck. Yes, a DISASTER is in the making. I know these are Senatorial races, but the same applies. We've got to get busy.
[Would you like DUAC sauce on your pizza?]
START TODAY. Write letters to the editor. Go to your local campaign office and sign up. I have.
[DUAC! DUAC!]
I'm beginning to think they're trying to lose ON PURPOSE!
[Hee! Hee!]