DUmmies Slam West Virginians For Rejecting Obama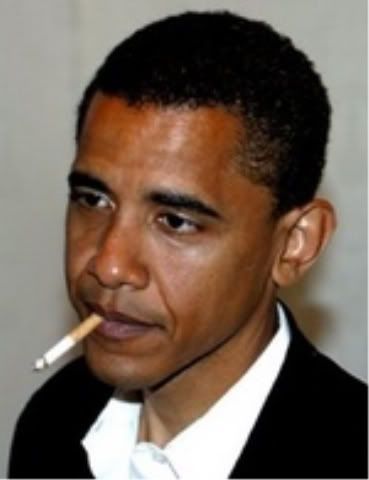 GASP! How dare the West Virginians REJECT our beloved Obamassiah! What a bunch of ignorant hillbillies! Half of them actually believe that Barack Obama shares Rev. Wright's views. Hey, what is wrong with them? Didn't they hear our beloved Barack state that he never ever heard (during the Annunciation prior to the Renunciation) Rev. Wright say anything remotely slamming the USA. Just because Obama was a member of Wright's Hate Whitey congregation for 20 years doesn't mean he ever heard anything unpleasant leaving the good Reverend's lips. He most likely wasn't attending church that day or was sleeping through the sermon. Oh, and he never ever once looked at the church's "Trumpet" magazine which reprinted Wright's views. Yes, the DUmmies are OUTRAGED that half of all West Virginians believe that Obama shares Rev. Wrights views as you can see in this
THREAD
titled, "WV Primary: 50% of voters say Obama shares Rev. Wright's views." Of course, until the Renunciation by Obama, 99% of the DUmmies not only openly expressed support for Wright's views but also PRAISED Obama for sharing such views. However, they now somehow condemn West Virginians for expressing the same opinion of Obama sharing Wright's views that the DUmmies once overwhelmingly stated publicly. So let us now watch the DUmmies slam West Virginians in Bolshevik Red while the commentary of your humble correspondent, who was once a resident of Huntington WV before he could even speak, is in the [brackets]:

WV Primary: 50% of voters say Obama shares Rev. Wright's views

[99% of the DUmmies expressed the same opinion BEFORE the Renunciation of Wright by Obama.]

Yeah, 50%. Way to represent for your state WV. If only they had done some follow-up questions like, "Which specific views does Obama share with Rev. Wright?" Or maybe, "Name 3 views that Obama and Rev. Wright share." Also, "Do most blacks share the same views as Rev. Wright?" If they had asked those types of follow-up questions, a world of bigotry might have been unleashed.

[So you won't get mad at WV when it REJECTS your beloved Obama this November since you are slamming the residents of that state now as ignorant bigots?]

Not only uneducated, but just plain stupid.

[As stupid as all those DUmmies who were cheering Rev. Wright prior to the Renunciation and praised Obama for supporting him in his March speech during the Annunciation?]

it's a hell of a lot worse than the rest of the country. uneducated, ignorant, and racist.

[Are you planning to become Obama's campaign manager in WV this Fall?]

Damn ign'ant people.

[So what were DUmmies when they expressed the same opinion of Obama prior to his Renunciation?]

There's a reason they're called low-information voters.

[As opposed to forget-information voters like DUmmies. Just as Leon Trotsky was airbrushed out of all early Soviet photographs, the DUmmies have airbrushed in their own minds their previous overwhelming support for Wright. Too bad Web postings can't be conveniently airbrushed away.]

I'm sick of pandering to the white bigot vote. F*ck 'em. Let them change their registration to Republican. If this is what we have to do to win elections then screw it.

[Being a bigot now means expressing the SAME opinion of Obama's support for Wright that the DUmmies held just a few weeks ago...prior to the very convenient Renunciation.]

They have coal in their brains.

[And DUmmies have ERASED the parts of their brains containing the memories of their support for Obama because he stood up for Wright during the March Annunciation.]

And 20% said he "strongly shares" his views. A strident opinion based on what exactly?

[Perhaps they were reading the DUmmie postings expressing the exact same sentiment only a few weeks ago.]

Perhaps becaus he stayed with Wright for 20 years

[LOUSY FREEPER TROLL!!! How dare you bring up inconvenient facts!]

Because of silly ignorance and shallow numb-minded thinking.

[Perhaps they need lesson on shallow numb-minded thinking from the DUmmies who can express an opinion one day, and then completely change their opinion on a dime after the Renunciation while completely forgetting their original opinion of just a short time earlier. The auto-memory hole.]

What's wrong with Rev Wright's views? The man is f*cking brilliant. He speaks truth, the truth hurts sometimes. The truth needs to be told, that's why Michelle and Obama went there for 20 years.

[Hey, that is a pre-Renunciation viewpoint that must now be completely FORGOTTEN by all DUmmies.]

I am sorry, but that is just plain ignorance! Do these people read anything? Do these people do any research about the candidates? Do these people understand that "racism" really should be well gone by now in this country? Just simply makes me sick in today's world. There is just no excuse for this kind of crap! Ugh!

[Do you DUmmies ever think? Just simply makes me sick in today's world. There is just no excuse for this kind of crap! Ugh! Oh, wait. Please continue being hypocritically stupid. The DUmmie FUnnies needs the comedy material.]