Head DUmmie Skinner Slams Democrats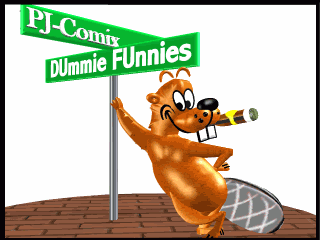 Head DUmmie Skinner is a strange dude. If you have ever seen a rare pic of him, he looks like a 15 year old kid trapped in the body of a 14 year old boy. Rather than being a fiery leftwing firebrand he is a rather passive type who allowed DUmmieland to be used by various unsavory characters, such as Bev Harris, as an easy source to shill money. His failure to enforce even the simplest of netiquette rules such as cracking down on excessive profanity, allowed the Daily Kos to quickly surpass DUmmieland as the biggest web gathering place of leftwing loons. Daily Kos is flush with cash, albeit much of it from sleazy blogola activities, while Skinner is just barely managing to get by. He rarely even gets out front on issues dear to DUmmies such as the 9-11 Truther cult. However, I guess Skinner has now decided to slam the Democrats because he knows the DUmmies would never tolerate his normally passive attitude. Therefore we now see Skinner striking out at the Democrats for caving on the surrender timetable of the Iraq war funding bill as you can see in this THREAD titled, "If you are going to go down, there are times when it is better to go down fighting." So let us now watch Skinner and the DUmmies go down fighting in Bolshevik Red while the commentary of your humble corresponding, hope that the DUmmies merely go down but not out so as not to deprive the DUFUs of continuing comedy material, is in the [brackets]:

If you are going to go down, there are times when it is better to go down fighting.
[DUmmieland or the Democrats?]
Like most of you, I am deeply disappointed by the so-called "compromise" between Bush and Congress, which does virtually nothing to move us toward an end to this disastrous war, while continuing to fund it.
[Your angst makes for OUR humor.]

As you all should know by now, I am a loyal Democrat, because I know there are extremely important differences between the two parties, and even if not all elected Democrats are perfect, they are, on the whole, much better than the alternative. I am also very much of a pragmatist, because I believe that sometimes compromise is necessary and proper in order to advance the greater good.


[GASP! You said "Democrat!" Don't you know you're supposed to say "Democratic?]

But I see absolutely no upside to this compromise. This was, quite simply, a display of cowardice on the part of our elected officials.

[The upside is all the comedy material provided to the DUmmie FUnnies by this Democrat collapse.]

Based on what I have read and heard in the media, it seems that the stated justification for this compromise is that we don't have the votes to override a veto by President Bush. Looking at the political reality in the Senate, I think it is almost certainly true that we don't have the votes. But I do not believe, either morally or politically, that in this case the inability to override a veto is a legitimate justification for utter capitulation.

[I like that term: Utter Capitulation.]

It's clear what the motivating factor is here. Some Democrats believe that if they fail to fund the war, they might appear weak, and they will be accused of not supporting the troops. And on some level they are right -- they would undoubtedly be accused of not supporting the troops. Normally, I think it is a good thing for elected leaders to think a few steps ahead politically and anticipate the response from the opposition. On some level I suppose I appreciate that they are being careful. But as of now I think we have officially gotten to a point (indeed, gone way past the point) where our fear of our opponent's attacks is leading us to abandon our most important priorities. If we are unwilling to take a stand on this -- an issue where the vast majority of Americans agrees with us, and which contributed hugely to our victories in the last election -- then there is no point in having the majority at all.

[You can give it back in '08.]

Democratic leaders in Congress have sent the message to Bush, loud and clear, that they are afraid of a fight. The president smacked us down like a group of pathetic schoolchildren, and all we can say is, "Thank you sir, can I have another?" The media sees that we wimped out on this one. They aren't spinning this as Democrats supporting the troops -- they're spinning this as Democratic soiled-underpants capitulation. And they are right.

[Soiled-Underpants Capitulation sounds even better than Utter Capitulation.]

What some Democrats in Congress have forgotten is that sometimes you can advance your agenda, and even improve your chances in the next election, even when you are not successful in passing your bill. Disagreements like this one inevitably involve risk, but they are also hugely important opportunities to illustrate the difference between us and them. This is our chance to show the country where we stand. And it is our chance to show the country where our opponents stand. Remember: We are on the same side as the majority of the country on this one. Surely it makes sense to raise the profile and show the voters, in the starkest possible way, the difference between the two parties.

[I think George (rhymes with) Lackoff calls this "framing."]

And it is well past time for us to publicly smack-down the ridiculous lie that opposing the war equals opposing the troops. By allowing ourselves to be so paralyzed by fear that we do nothing about this war, we are implicitly agreeing with that lie. We should welcome the opportunity, once an for all, to publicly and decisively tell the Republicans to take their faux love of the troops -- they love them so much that they insist on sending them to die in an open-ended, pointless war that even they know is already lost -- and cram it up their collective backside. It's time for a showdown. Let's settle this thing once and for all.

[Let's see. Head DUmmie Skinnner allows DUmmieland to be overtaken by the KOmmies and HE is giving advice to the Democrats? When is Dummieland going to have a yearly convention, Skinner, like the KOmmmies have? And local Pizza Hut meetups don't count.]

And while we're at it, let's call Lieberman's bluff. That guy knows that he only matters as long as he is caucusing with the Democrats. If he decides to bail and join the Republicans, then he's a nobody. Yes, it would tip control of the Senate to the Republicans, and that would be a bad thing. But if the Democrats grow some spine and show the country that we're serious about ending this war -- while showing over and over again that the Republicans support continuing it -- the 1-vote GOP majority in the Senate will be overcome in the next election. Until then, we can block their crap in the House.

[Great advice for the Democrats, Skinner. I hope they follow it. Hee! Hee!]

At this point, nothing requires us to pass a bill that Bush will sign -- at least not yet. We can keep sending him legislation that we know he will veto, over and over again. Each time, it will show that we're on the right side, and they're on the wrong side. And it will show that we have guts. If anyone is genuinely concerned about Democrats appearing weak, our unwillingness to take a stand on anything is a much greater sign of weakness than our position on the war.

[Speaking of appearing weak, Skinner, how about the many scams you allowed to take place in DUmmieland while you sat idly by sucking your thumb in the fetal position? BTW, Bev Harris is only $10 away from overturning the 2004 election.]

The time is now. Show this president that the Democrats are not to be f*cked with.

[A first here. Skinner uses a profanity and he comes off like a little boy trying to smoke a cigar for the first time. And now to hear from the other DUmmies...]

Emiliano Zappata: "I would rather die on my feet a free man than live on my knees a slave." Been my motto for years and I agree with you, Skinner. I wish the old dem party would come back. SIGH!

[Emiliano Zappata is only $10 away from soiling your underpants.]

We are not to be f*cked with, and somebody in Congress better get some damn backbone!

[Congress is only $10 away from getting some damn backbone.]

Now would be the time for a massive march on Washington.

[We hear that on a weekly basis.]

march this weekend

[Wrong. This weekend is still May.]
And we all know who the Dem powerbrokers are who quietly support the Lieberman approach on Iraq and terrorism.

[They are the the members of the Protocols of the Elders of Neocon.]

It is time to cram it up the backsides... Of a lot of people, from both sides of the aisle.

[Insert Ben Burch joke here...]

In that vein, where are you on impeachment?

[Asked Skinner's former friend, the sometimes sober Pied Piper Pitt.]

Still opposed.

[But you could be just $10 away from impeaching Bush, Skinner.]

My view is that we have squandered an important opportunity by capitulating so early and so decisively.

[Sort of like the way you capitulated control of your own DUmmieland and allowed it to be used as a base for scamming DUmmie suckers.]

Thanks, Skinner. Any possibility of getting the activist group going?
[DUAC! DUAC!


Well I just saw Edwards being interviewed By Chris Matthews. And he is not DLC compliant. He remains convicned that "Bush has to be stopped"

[The Pink Sapphire has your back.]

Are you going to start Anarchist Underground? ... If Anarchist Underground is too severe, we could change the name to The Populist Underground.

[aka PU. I like it!]

I've been avoiding DU lately, mainly because I'm just sick of finding out everything MY party is doing that I'm opposed to. This is just another time when they have said "I don't care what the people think, I'm going to bow down and let Bush kick me." There comes a time when they have to stand up to the bully, and I am losing hope that they will ever do it.

[How about Despair Underground? That works too.]

Somehow your postion does not make a lot of sense to me. Do nothing now, and hope that in the future things are different somehow, changed by some miracle or something.

[Uh-oh! A DUmmies takes issue with Skinner.]

I tend to think on a grass roots level. And here in rural upstate New York, one of the people I have enjoyed working with is not a democrat. He's a socialist.

[You say that like there's a difference.]

I've thought for years that the great unrealized potential of DU is in organization at the local level.

[DUAC! DUAC!]

For The Past Two Years Or So I've Been Saying It's Time!! TIME FOR REVOLUTION! If WE want to remain THE Democratic Party then WE will have to REVOLT!

[And you certainly are revolting.]

I am so disgusted it is almost beyond words. I am hoping that places such as Democratic Underground can help them understand just how disappointed and disgusted we are with them as Democrats. No one who votes for this monstrosity of a bill will ever see a penny from me.

[Hey Big Spender!]
* * * * * * * * * * * * * *
Have you ever been at the beach and seen a really hot looking chick? Most likely all you will end up doing is just stare at her, drooling like an idiot. If you try to talk to her you will probably embarrass yourself with your clumsy pickup lines. Well, GOOD NEWS! I now have a product guaranteed to make it EASY to pick up lots of hot looking women at the beach. It is a product I have been using myself and fully endorse: the amazing HELICOPTER KITE. This helicopter kite flies like a helicopter. You can make it go hundreds of feet into the air or hover it just a couple of feet off the ground. The propellor rotation is done entirely by windpower. So how does this help you pick up chicks? Simple. Just hover this helicopter kite a few feet off the ground near the hot beach chick of your choice. In most cases they will be overcome with curiosity and come over to YOU to ask about it. I've run a little experiment on this and it works on about 75% of the women (catch and release in my case since I'm married). My advice is to keep the conversation initially focused on the helicopter kite until you can later make a sneaky segue into asking her out for dinner. From that point on, you're on your own. Please check out the VIDEO of the INCREDIBLE helicopter kite. Not only was the helicopter kite aerodynamically designed but it is also MADE IN THE USA! So feel good about purchasing an AMERICAN MADE toy which makes the perfect method for vastly enhancing your social life. The helicopter kites have a LIFETIME warranty so all defective or broken parts will be replaced. Your purchase of the helicopter kite will not only provide you with lots of hot dates but it will also help keep the DUmmie FUnnies going. So take a look at the VIDEO and be AMAZED! Remember, those hot beach chicks are waiting!
p.s. Check out what one of our happy customers had to SAY about the amazing helicopter kite.