KOmmie asks about Obama: "American Messiah?"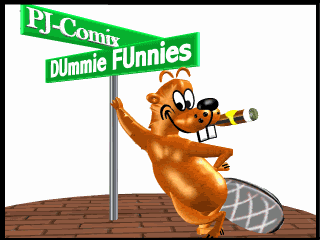 PJ posted my latest Obama parody yesterday. Today I want to show you that the satire is not too far from reality. Witness this KOmmieland
THREAD
: "American Messiah?" KOmmie keenekarl (KKK?) has more than a Chris Matthews-like man-crush on Obama. It's an ALMOST FANATICAL DEVOTION to the Pope of Hope. KOmmie keenekarl even kreeps out some of his fellow KOmmies--or at least they want him to scale it back, lest such unbridled Obamamania leads to a Baracklash.

But before we get to the reading from keenekarl's Epistle to the KOmmies, let us join in singing our opening hymn:

HELLO DADDY, HELLO MAMA (A Letter from Camp Obama)
Tune:
"Hello Muddah, Hello Fadduh (A Letter from Camp)"
Original


Hello Daddy
Hello Mama
Here I am at
Camp Obama
Camp's as pretty
As a painting
And they say we'll have some fun if we stop fainting

Our Barack has
Gifts of healing
Stevie Wonder's
Out four-wheeling
I met Oprah
Over dinner
Since she's been here she's got thirteen inches thinner

All the campers
Drink the Kool-Aid
That the counselors
At the school made
This is change we
Can believe in
'Cause the campers who come in here won't be leavin'

Now I just thought
I should buy ya
A small bust of
Our Messiah
You can put it
On your dashboard
It will guide and guard your car so it won't crash more

Yes we can!
Oh Daddy, Mama!
Yes we can!
I love Obama!
Don't tell me
I ought to find out facts
Of how
He plans to spend and tax

Yes we can!
I promise he will
Heal the holes
That cause the problems
In our souls
Oh please don't make me say
Just how--
He'll find a way

Got to stop now
Looks like we're through
Camp Obama
Has a curfew
Every day it's
Early rising
After "Washing of the Brains" it's "Plagiarizing"

Wait a minute
What's this gabbin'
Two new campers
In our cabin
See their nametags
Read the printin'
Seems the campers' names are Bill and Chelsea Clinton!

Our service now continues with the Epistle reading and the responses, in rubricesque Bolshevik Red, while the commentary of your humble guest correspondent, Charles Henrickson, who appreciates religious devotion when it's directed to the proper object--oh, let's say, God--is in the [brackets]:

American Messiah?

[WORLD Messiah!]

Now, the Bible words I will refer to talk about the Christian Messiah, Jesus of Nazareth.

[Forget him! Tell us about OUR Messiah!]

"They were all impressed with him (Jesus), and marvelled at the eloquent words he spoke." (Luke 4:22)

[Our new Messiah is . . . The Eloquent Man!]

"You are the most handsome of men; you are an eloquent speaker. God has surely blessed you." (Psalm 45:2)

[*sigh* *swoon* Are you feeling a thrill run up your leg, keenekarl?]

As I considered those words, I was reminded of another young man, in our time. . . .

[Who, keenekarl? Tell us who!]

this man has been inspiring large crowds of people everywhere he goes!

[Who is this man?!]

this man has attracted the disdain and jealousy of those in power. . . . This man raises their ire. . . . This man dares to attack their self-serving actions and motivations, and so they despise him and attempt to denigrate him with cheap, twisted, and false accusations!

[No, no! Not to THIS man! How DARE they denigrate him!]

But this man presses on, undaunted. . . .

[Undaunted! Hallelujah!]

This man is on the side of fairness, justice, and truth. . . .

[Who, disguised as a mild-mannered senator with a great metrosexual style. . . .]

this man has already inspired many, many hearts and minds. . . .

[But who is he, keenekarl?! Tell us his name!]

it has been over 2000 years since Jesus of Nazareth walked this earth. . . .

[OK, so it's not him. . . .]

And now, in this time and in this day, we have Barack Obama!

[Yes! Hallelujah! Hosanna to Obama!]

It appears Barack Obama has begun a movement. . . .

[A religion, even.]

I do not think I am alone in sensing that we are indeed writing a new page in America's history - and in the history of the world. Yes, the world!

[Yes, the world! It's a new age! Change the calendars, it's 1 A.B.!]

Obama speaks of seeking peaceful solutions!

[He's for peace! Isn't it wonderful?!]

We all need to feel better about ourselves and our neighbors!

[Feel better! Yes!]

if this nation follows his lead by joining in his cause, he could truly be the next American messiah. The eyes of many are upon us - how will we answer history's call?

[We're not worthy! But let us gratefully follow where Obamassiah leads! Thank you for your message, keenekarl. Now let's hear from our other brethren and sistern. . . .]

We got a new cat. Showed up this Winter in our garage. Young cat.

[I think KOmmie Fishgrease leads off with this random comment in a vain attempt to divert attention away from keenekarl's embarrassing Obamamania.]

We got a cat and named him Carlos. . . . Our nine year old husky . . . and Carlos chase each other around the yard, even in the deep snow. It's really beautiful to see.

[Yes, and it's all because of Obamassiah! "The husky and the cat shall play together. . . ."]

you never know, this cat could be the American messiah. It would be just like God to mess with us by sending us a messiah who is a cat.

[What about a Messiah who is a Rat?]

I think I'm gonna puke.

[keenekarl's adulation is too much even for this KOmmie.]

can we lose the "American Messiah" title? - its more than a bit offputting and reinforces the Obamacult meme. . . .

[Attention KOmmies, HUffies, and DUmmies: This "meme" meme is getting a little old. Whoever's thinking of using the word "meme," make like a mime or I'll maim you!]

Not again. This is so wrong.

[If loving Obamassiah is wrong, keenekarl doesn't want to be right.]

No. No. No. No. No. No. No. No. No. No. No. Stop it.

[Yes. Yes. Yes. Yes. Yes. Yes. Yes. Yes. Yes. Yes. Yes. Please keep it up.]

I thought Oprah was the American Messiah. Can you have two?

[Oprah is the Co-Redemptrix.]

Hyperbole. It's the greatest thing ever.

[If I told you once, I told you a million times: Don't exaggerate! I think people who exaggerate should be taken out and shot!]

Obama is a well spoken black man with three years in the US senate. Period.

[No, he's also clean. . . . Well, having been boxed about the ears by his fellow KOmmies, keenekarl had to issue an update. . . .]

I probably would have been better off using a title like, "Great American Leader", leaving out any references to "messiah" or Jesus. . . .

[Don't let those unbelievers get to you, keenekarl!]

The fact is, when I wrote this, I wasn't thinking about Christianity's claims about Jesus' divinity and miraculous powers. This diary in no way was meant to imply that Barack Obama has, or is capable of, any of those characteristics.

[No, I BELIEEEEEEEEEEEEEEVE!!!!!!!!!!! My cat got better by looking at a photo of Obamassiah!]

I know that Barack Obama is a mere human being, sharing many of the same weakness that you and I share!

[No, no! He is better than we mere mortals!]

Regardless of the mockery and attacks that have come, and will likely follow, I am not ashamed to say that I am guilty of messianism when it comes to Barack Obama. . . .

[Amen and amen! Keep the faith, keenekarl!]